Hamilton Island and The Whitsundays
Ricochet has arrived… Join Ricochet, the most luxurious catamaran sailing the tropical blue waters of the Whitsunday Islands for an experience no other yacht can offer.
Departing Hamilton Island your private captain and chef will spoil you with 5 star service, cruising the numerous islands and visiting the best the Whitsundays has to offer-including the pure white sands of Whitehaven Beach, snorkelling or diving the Great Barrier Reef and secluded tranquil anchorages.
Imagine the thrill of sailing the warm waters, completely relaxed knowing that every detail of your sailing vacation has been catered for.
Our experienced crew will seamlessly ensure that your holiday is stress-free allowing you to soak up the sun, swim, walk, relax or play.
Choose your own itinerary and charter the yacht privately or join one of our scheduled tours.
Scheduled tours include a gourmet lunch on the pure white sands of the worlds top beach – Whitehaven Beach, as well as a walk to the world famous Hill inlet lookout as well as a thrilling sail around the pristine islands on a luxury precision Catamaran to a secluded spot for diving and snorkelling.
There is no more opulent way to enjoy the best the Whitsundays has to offer than by chartering Ricochet exclusively. A private charter is all about you. We can cater to everything from a Romantic couples sailing experience to a family adventure with small children.
Ricochet's large stable platform ensures maximum comfort and relaxation for everyone.
Charter includes:
Exclusive use of Ricochet with experienced skipper and host with the freedom to choose your own itinerary if you prefer.
All snorkelling equipment including wetsuits or exposure suits if required and in water guidance for snorkelling.
Towels & fresh water shower (hot & cold) are available on board.
Gourmet lunch, fresh fruit as well as morning & afternoon tea and all beverages (alcoholic and non-alcoholic) are included in all day charters.
---
FULL DAY & SUNSET ITINERARY
$2990 Up to 6 guests.
Additional guests up to 12 maximum $165 per adult $95 per minor (8 to 17 years).
Departing at 10am returning by 6pm
Cruise generally circumnavigates Whitsunday Island with a stopover at Border Island for snorkelling before lunch
After lunch a stroll along the National Parks track to Hill Inlet lookout on the northern end of Whitehaven Beach followed by a swim at Betty's Beach (wind permitting)
Depart Whitehaven Bay mid afternoon for a sunset sail back to Hamilton Island with an antipasto platter, beer & champagne. Returning just after sunset
---
PART DAY ITINERARY
$2490 Up to 6 guests.
Additional guests up to 12 maximum $120 per adult $85 per minor (8 to 17 years)
Six hour charter departing from 9am returning by 4pm
Visit two destinations – generally Whitehaven Beach and Chalkies Beach for snorkelling
---
SUNSET CHARTER 1.5 hours
$1250 Up to 10 guests $85pp For additional guests up to 20 maximum
Operated within the sheltered waters surrounding Hamilton Island.
Includes all beverages (beer, wine, Champagne) with an antipasto platter
Extended evening charters including dinner are available on request
Ricochet can cater for up to 30 passengers if you have a large group
---
SEAFOOD PLATTERS
For an extra $75 pp (min 2) you can elevate the level of opulence of your private charter by selecting a Taste of the Sea seafood platter – enjoy a selection of premium seafood including Prawns, Bugs, Oysters, Crabs, Smoked Salmon and Caviar.
(24 hours notice required)
We also offer two different choices of scheduled Day Cruises and a Sunset Cruise most days of the week (unless we have a private charter). With a maximum group size of 12 guests, no children under 14 and everything included, this truly is a premium boutique Whitsunday sailing experience.
---
FULL DAY & SUNSET SCHEDULED CRUISE
$390 per adult $250 per minor (14 to 17 years only)
Swimming, Snorkelling, Whitehaven Walk & Sunset Cruise includes:
Circumnavigation of Whitsunday Island – see map on back page
Visit to the Hill Inlet lookout with guided walk
Snorkelling at Hazelwood or Border Island including all equipment
Gourmet lunch, fresh fruit as well as morning & afternoon tea
Sunset cruise on return home with an antipasto platter
All beverages including beer, wine and champagne Tuesday, Thursday, Saturday & Sunday 10am – 6pm (approx) (min of 5 pax, max of 12 pax).
---
PART DAY SCHEDULED CRUISE
$330 per adult $195 per minor (14 to 17 years only)
Whitehaven Beach and Snorkelling at Chalkies Beach Cruise includes:
Sail to Chalkies Beach for snorkelling on the beautiful fringing reef then move to Whitehaven Beach to enjoy the white silica sand • Snorkelling equipment included
On windy days we can change the destination to Cid Harbour with a moderate trek to Whitsunday Peak at a height of 437m
Gourmet lunch, fruit platter, morning and afternoon tea • All beverages including beer, wine and champagne Monday, Wednesday & Friday 9.00am – 3.30pm (approx) (min 5 pax, max 12 pax).
---
SCHEDULED SUNSET CRUISE 1.5 hours
$125 per adult $75 per minor (14 to 17 years only)
All sailing is operated within the sheltered waters surrounding Hamilton Island with a maximum of only 12 guests
Includes all beverages (beer, wine & Champagne) with an antipasto platter Monday, Wednesday & Friday (min 5 pax, max 12 pax.) (Please check cruise timing when booking, as sunset times change depending on the time of year).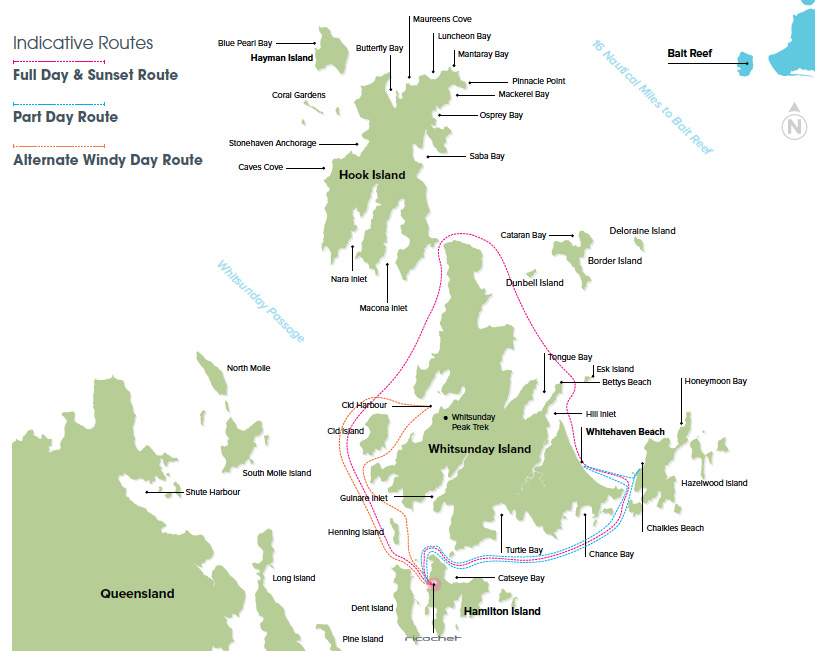 WHAT TO BRING
Swimmers, hat, sunblock towel & camera
Walking shoes for trekking
One small backpack or soft bag per couple
Jacket for the cooler months
---
FREQUENTLY ASKED QUESTIONS
Amenities: there are toilets & hot/cold showers on board
Weather: at times the weather in the tropics can be unpredictable. We will provide an updated weather report and discuss the scheduled plan for the day
Wind and visibility: on occasions we operate to different destinations to provide the most enjoyable day possible. These options will be explained prior to departure
---
PERMITS & ECOLOGY
Your Ricochet adventure will be within Marine and National Parks. Take nothing but pictures, leave nothing but footprints.
+ All prices quoted include GST, Environmental Management Charge and National Parks fees where applicable.
For more information about the Great Barrier Reef Marina Park Authority visit www.gbrmpa.gov.au
---
BOOKING CONDITIONS & CANCELLATION POLICY
All tours are subject to minimum numbers and to weather conditions and so may be cancelled at the discretion of the operator. We also reserve the right to alter the destination pending the weather for your safety and comfort. The company will offer alternative days or refunds in the event of cancellations. We reserve the right to use other vessels should Ricochet be unavailable for any reason. If you cancel the day prior before 12 midday there is no charge. Cancel between 12 midday & 5pm the day prior 50% fee. Cancel after 5pm the day prior or no show, 100% cancellation fee. Prices valid to 31/3/2017.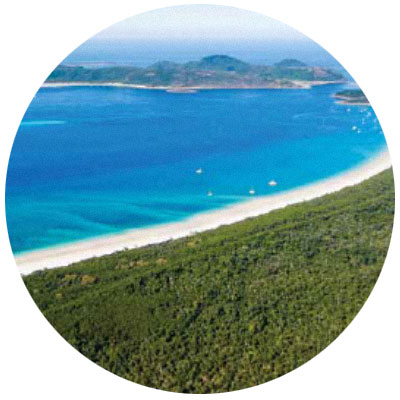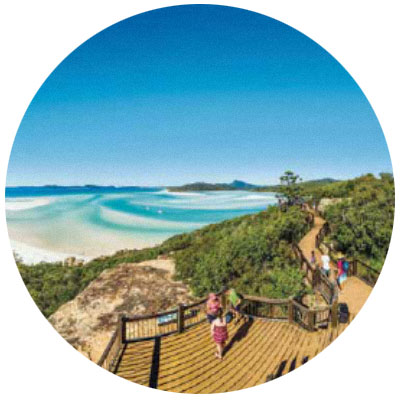 Hamilton Island's private yacht charter, cruise and boat hire experts.
Soak up the sun, swim, walk, relax & play
Ricochet is fully licensed.
Enjoy lunch, afternoon tea. Plus snorkeling equipment and beach toys are provided.
Sophistication & speed without compromising on comfort.
A perfect match for the clear turquoise waters of the Whitsundays.
Frank Hobson
m. 0458 755 668
e. frank@ricochetyachting.com
Lenny Mulheron
m. 0408 755 668
e. lenny@ricochetyachting.com
General Enquiries
e. enquiries@ricochetyachting.com